We Believe in Using Only the Highest Quality, USA-sourced Ingredients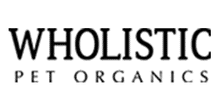 Pet Works is proud to carry Wholistic Pet Organics in Morgantown, West Virginia. We are a fast growing company with a strong customer base. We value all our business relations as part of a team effort and pride ourselves on honesty and integrity. Our products sell themselves because of their unparalleled quality. Please contact us at 603-472 8300 so that we can discuss business opportunities. Ask for John J. Phillips, Jr., J.D. The customer service / inside sales associate provides a critical role in customer interface, and is part of a team responsible for providing a variety of services, solutions, support, and information in a manner that builds trust, confidence, and long term business. A Wholistic Pet Organics customer service / inside sales associate should always act in the best interest of the customer, applying sound ethics and a service-minded orientation.
Dog Product
Wholistic Wild Deep Sea Salmon Oil
Wholistic Heavenly Herbal Pet Shampoo
Wholistic Coconut Oil
Wholistic Wild Antarctic Krill Oil
Wholistic Wild Deep Sea Salmon Oil
Wholistic Wild Cod Liver Oil
Oil Pumps
Cat Product
Wholistic Feline Complete Soft Chews 
Wholistic Feline Deep Sea Salmon Oil
Wholistic Feline Wild Cod Liver Oil
Wholistic Feline Run Free Soft Chews
Wholistic Feline Complete Joint Mobility
We Love Our Morgantown Customers!
Check out all the great things that our happy customers are saying about us. Proudly providing healthy pet food to areas near Cheat Lake, Star City, Sabraton, Fairmont, Mt Morris, Bruceton Mills, Flaggy Meadow, Edna, Hilderbrand, Booth, Harmony Grove, Laurel Point, Fairmor and, Morgan Heights.
Come visit our pet supply store in Morgantown, WV specializing in quality food, treats, and supplies for cats and dogs.